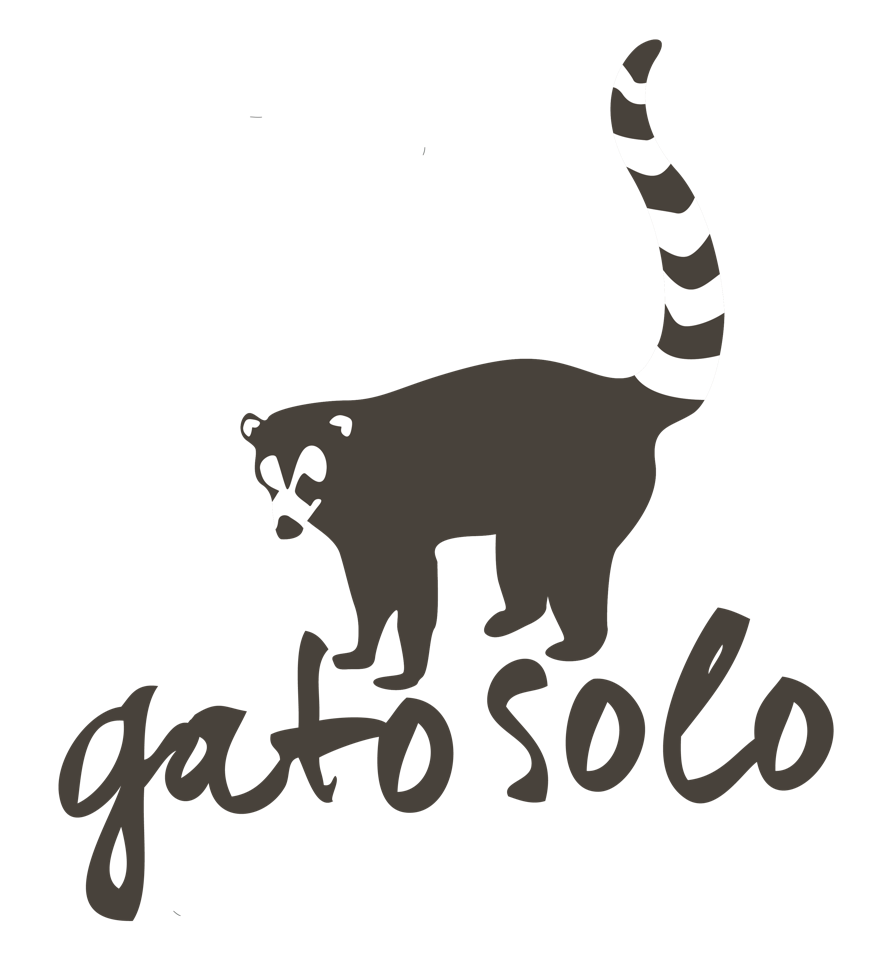 Gato Solo was born in 2016 from the idea of having a brand with Panamanian origins, which represents the natural wealth of this beautiful country.
Regarding the development and evolution of fauna in America, Panama is a key location. In our tribute to the fauna of Panama, all species of animals are welcome; Even the extinct ones!
The name Gato Solo is the way in Panama to name some small American omnivorous mammals of the Canoidea superfamily and the procyonid family, also called cusumbos, cusumbosolos, cuchuchos, guaches, mipals or pizotes. Its scientific name is "coati" and its species "Nasua" and it means elongated nose. We found it completely amazing how this particular little animal can be found in many areas of the country and even the city. They are friendly and those who are used to humans are extremely affectionate and delicate.
Sisters, born in Venezuela, of Italian nationality, in love with Panama and its biodiversity. Design lovers and fervent believers that life is more worth living through art, textures and color.
Although our professions are far from an arts degree (Andrea, 34, an Industrialist, and Claudia, 30, an Engineer), design was always present in our family nucleus and in our daily lives. When we arrived in Panama, in the first week of moving, on the way home we found a green toucan feeding on a traffic light, and flying happily through the city. For us, finding a city immersed in nature where greens in all their hues reign in peace with its inhabitants, and in which rain is part of daily living, is an inexhaustible source of inspiration.
Paying tribute to the nature of Panama, we created pot holders, brush holders, hangers, magnets and an endless number of products with shapes of dinosaurs and animals, made with recycled plastic toys (and 100% recyclable). All our products are handmade, made with love and imagination. Each piece is unique and is painted in different and vibrant colors.
We are always looking for plastic toys that need a second chance and can become a unique and timeless piece!