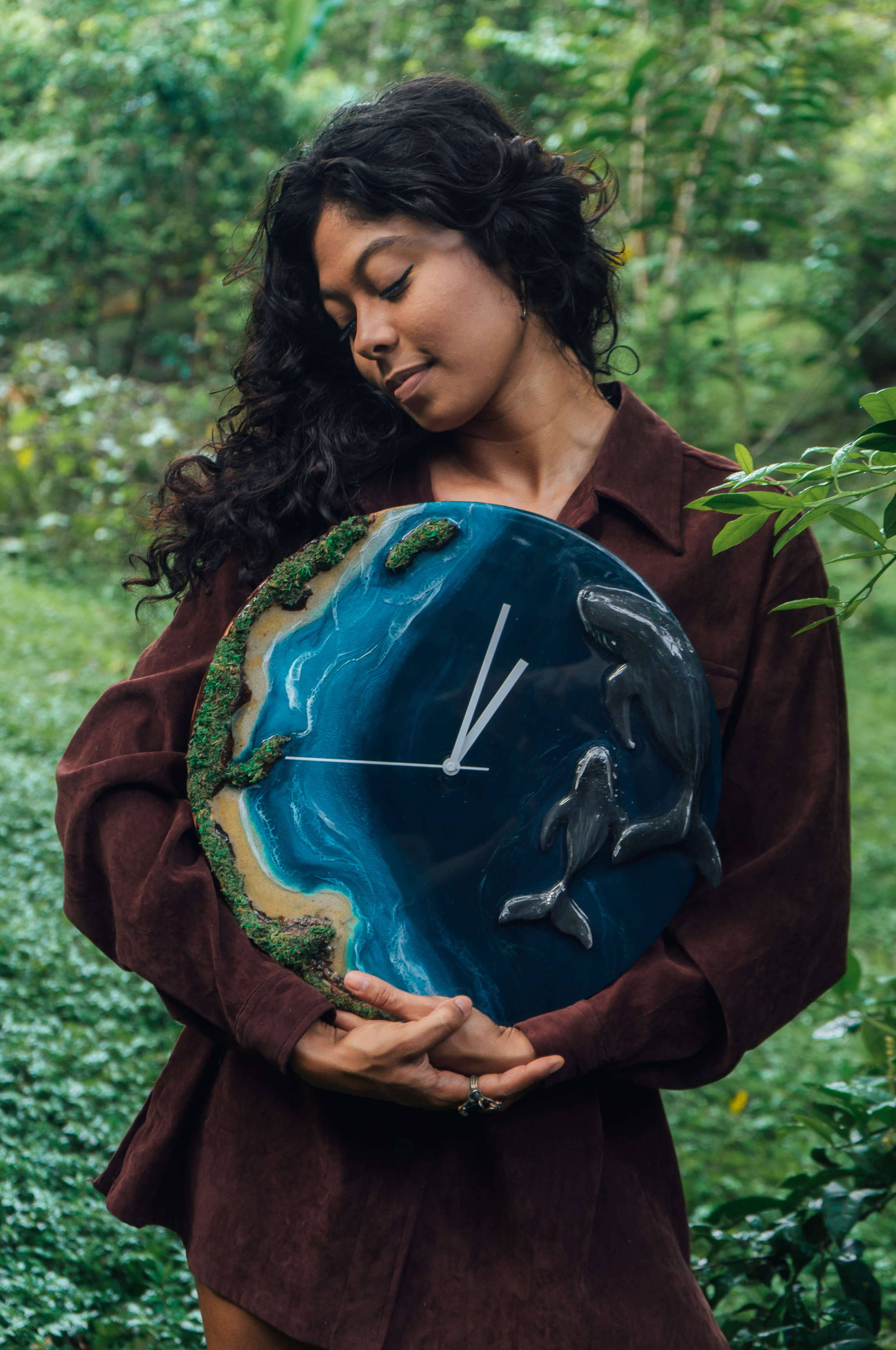 My name is Jani Aguilar, I am a Panamanian artist and creator.
From a young age I have been interested in creating things with my hands. When I was 18, I started my first line of hand-painted clothing and accessories made with natural materials.
As I grew older I began to explore my country, Panama, which aroused in me an adventurous and curious spirit that would make me fall in love with every corner of this country.
Venturing out and taking this natural energy, I decided to work on creations inspired by the colors and paradisiacal places that I was visiting, it's islands, white sand beaches, mountains and rivers of crystal clear water.
Currently I work with solid wood and epoxy resin art pieces that are inspired by these sites, and I continue to actively work in beach cleanups and conservation workshops for children with the aim of helping them to learn to love nature through art.
My goal is to make people like me fall in love with nature, to teach them that we have to take care of it as much as we take care of ourselves, and teach them to feel the nature that surrounds us and that we carry within. We can do art in a sustainable way and convey messages of preservation and care of our planet.
We are Earth and we are Water, our mission is to protect what we are.