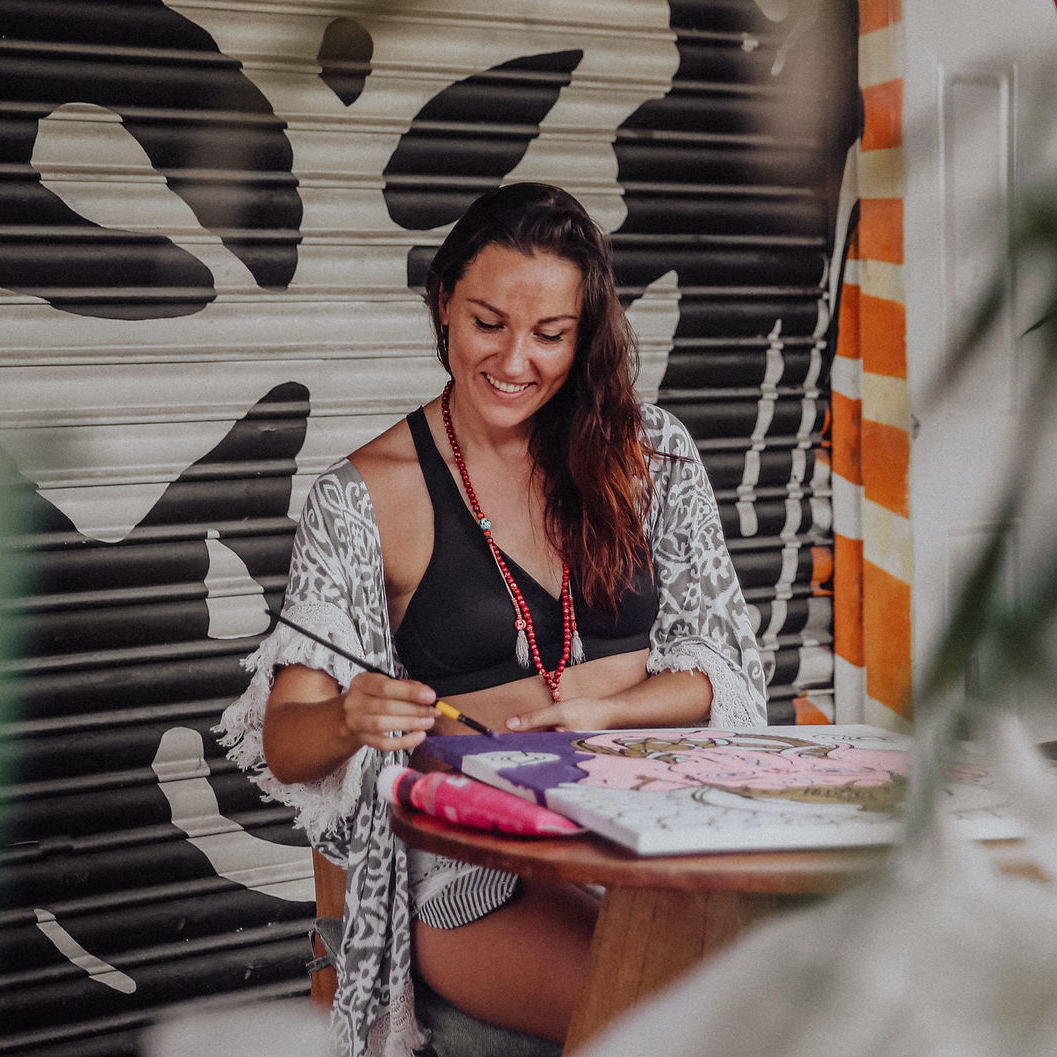 I am a painter and designer from Latvia, Northern Europe, currently residing in Panama.
I love creating unique things. I support zero waste ideas and being conscious of all the trash we create on our planet.
KikyMono is my own latest zero waste project. I love the process of finding gems in thrift shops and coming up with ideas of how can I give them a second, probably more fancy life. I re-design each piece that catches my attention into wearable boho wear, mostly kimonos. Each one is unique and has its own past, present and future. They are perfect to wear at the beach or summer festivals and in the city.
In today's world, it is our responsibility as human beings to be light with the footprint that we leave on planet earth. We have an opportunity to choose a responsible use of fashion. Each item is one of a kind, handmade locally in Panama. KikyMono is a way to express your moods with unique looks. I recommend you to try on the instant holiday feeling a kimono gives you, you will be pleasantly surprised and ready to dance a sunset away!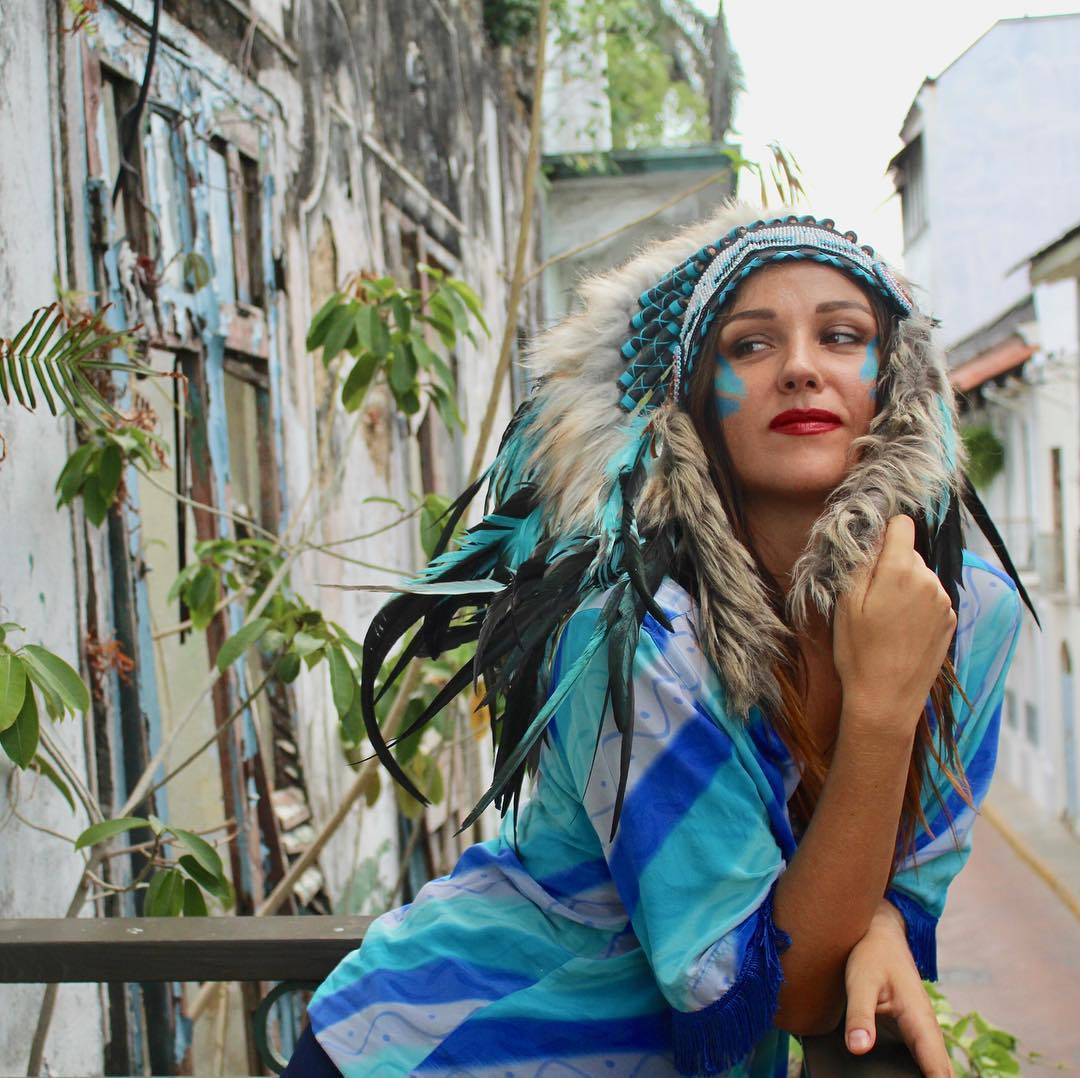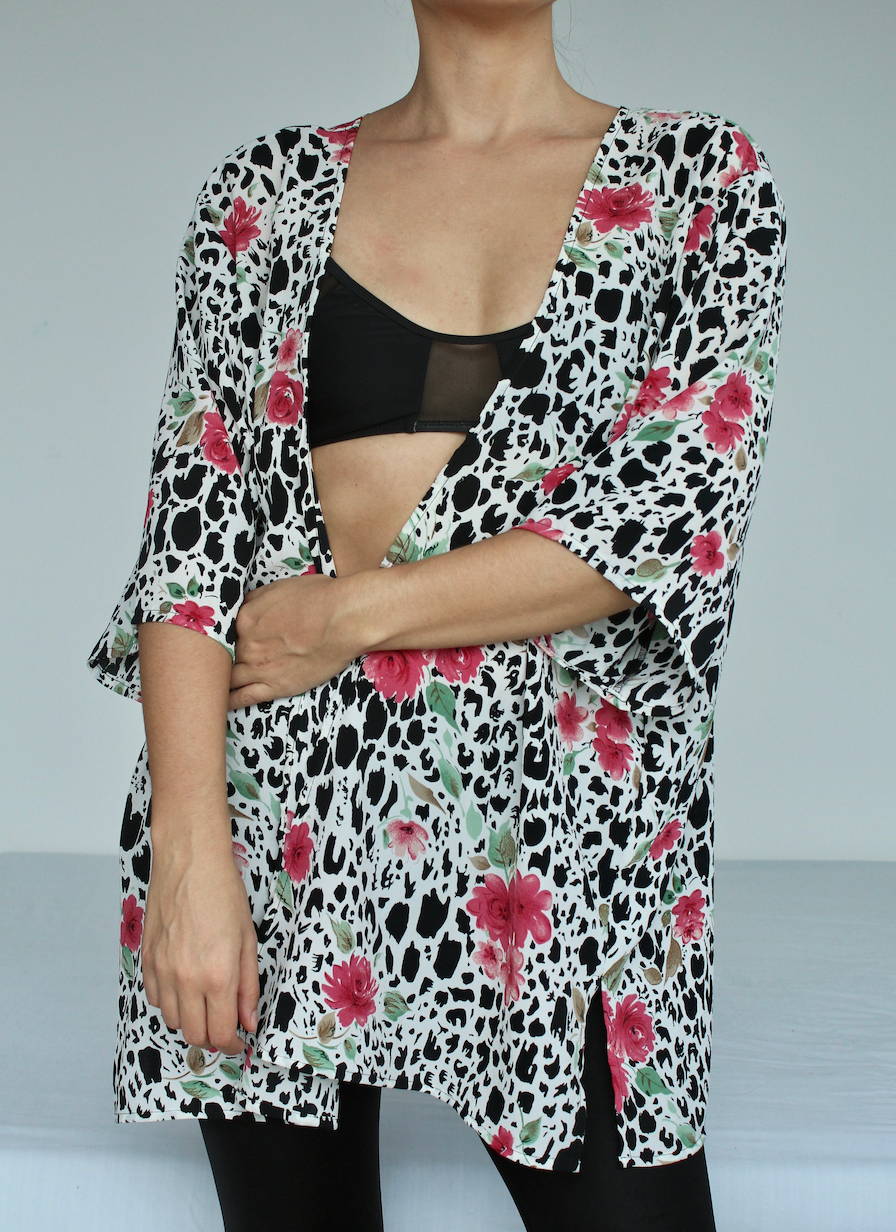 This beautiful silky and lightweight kimono is from the workshop of KikyMono in Panama City, Panama. Bright floral print kimono, polyester fabric, up-cycled ,handmade, one of a kind. This garment is made out of a vintage blouse I found when pearl hunting in thrift shops of Panama. It is a bright colorful piece, easy to combine with different outfits.