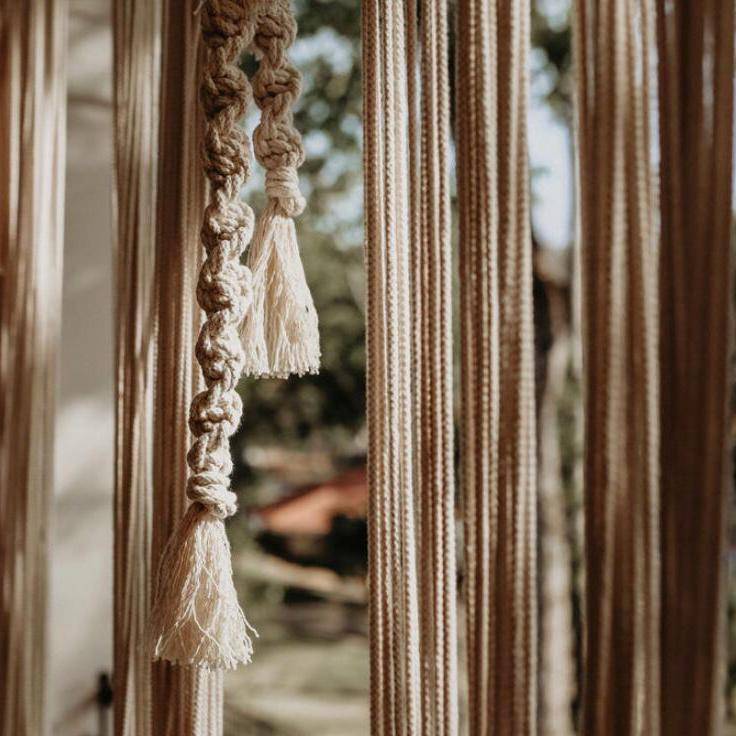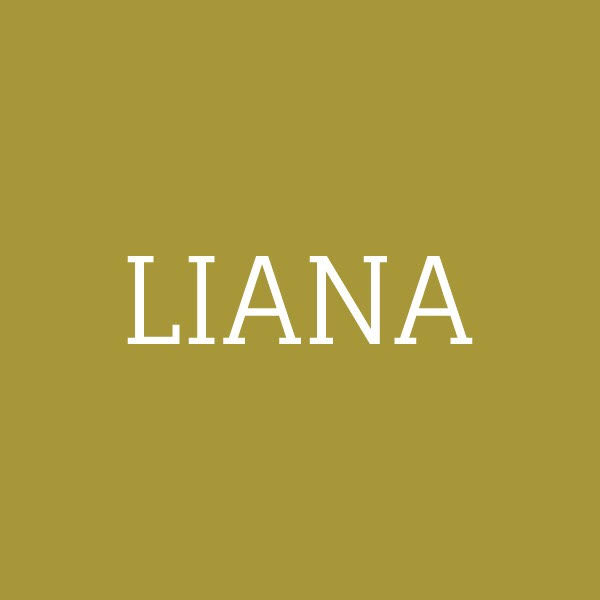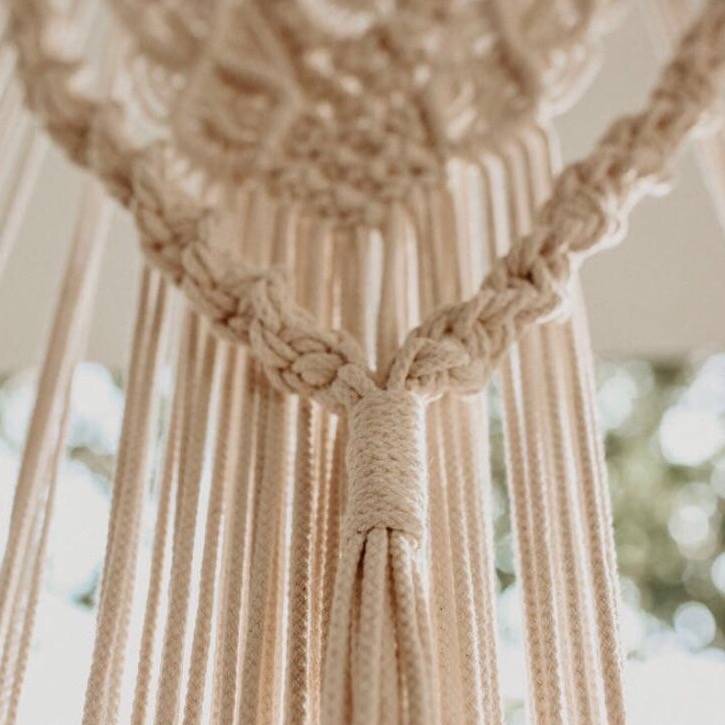 DANIELLA TRIBALDOS is a self-taught artist from Panama. She studied Human Resources in the United States, a career she practiced until 2017. While studying at university, she learned the art of tying knots with different types of fiber. In 2018, Daniella and her husband Daniel embarked on a trip to Indonesia to celebrate 10 years of marriage. Exposed to the natural textiles heavily used within that part of the world and culture, she reconnected with the medium and was once again, inspired to create with natural fibers. Since then, she continues to explore this art form with different textures, materials, colors, shapes and sizes to create the perfect balance between classic and contemporary macramé designs.
Daniella is a nature enthusiast and that is where she sources her inspiration. Each design she creates is one-of-a-kind, which makes the piece even more coveted and unique. Daniella enjoys (and even prefers) receiving custom orders as she is both challenged and inspired to create a triptych balance between the customer's vision, the environment where the piece will live, and her imaginative play to create the perfect macrame design for the space. It uses different techniques of micro and macro macramé, latch hook, locker hook and weaving. She is always in search of the perfectly imperfect driftwood trunks on her family surf trips, along with her best helpers, her children Iker and Amaia.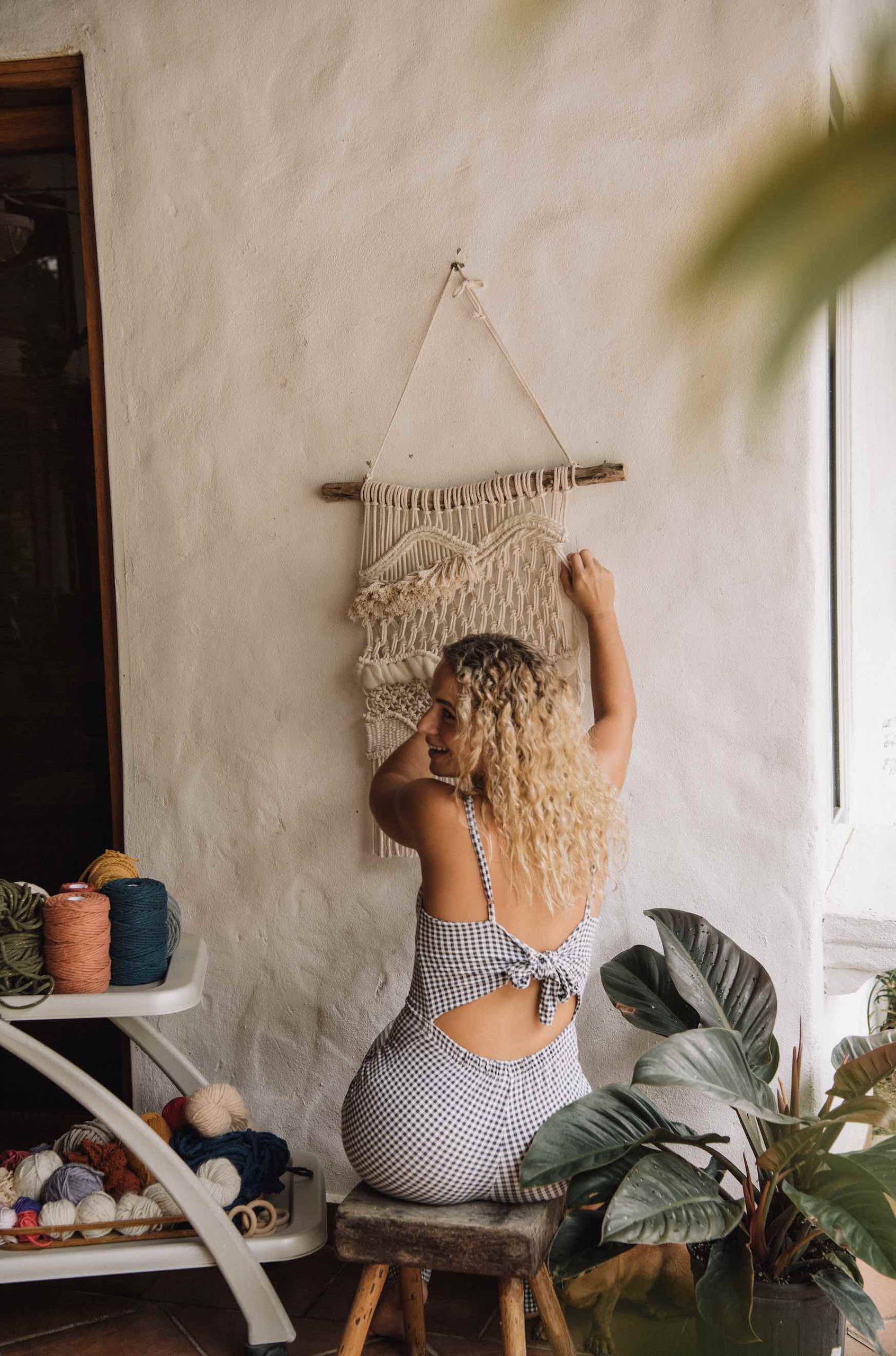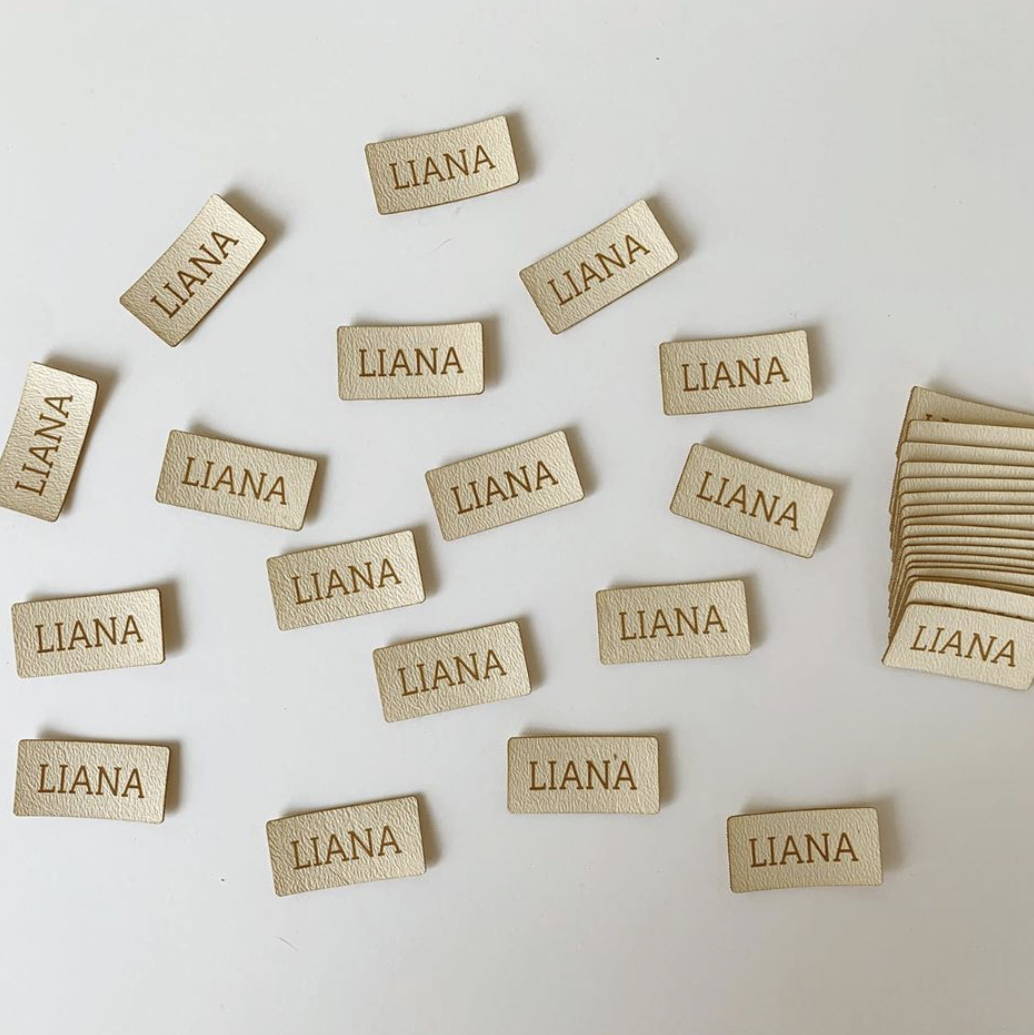 "La visión que tengo para mi arte es poder crear piezas que mantengan la autenticidad y naturaleza de las fibras que utilizo y que al presentarlas en su espacio, no solo estén en armonía con su entorno, sino que también creen sentimientos de paz y felicidad."