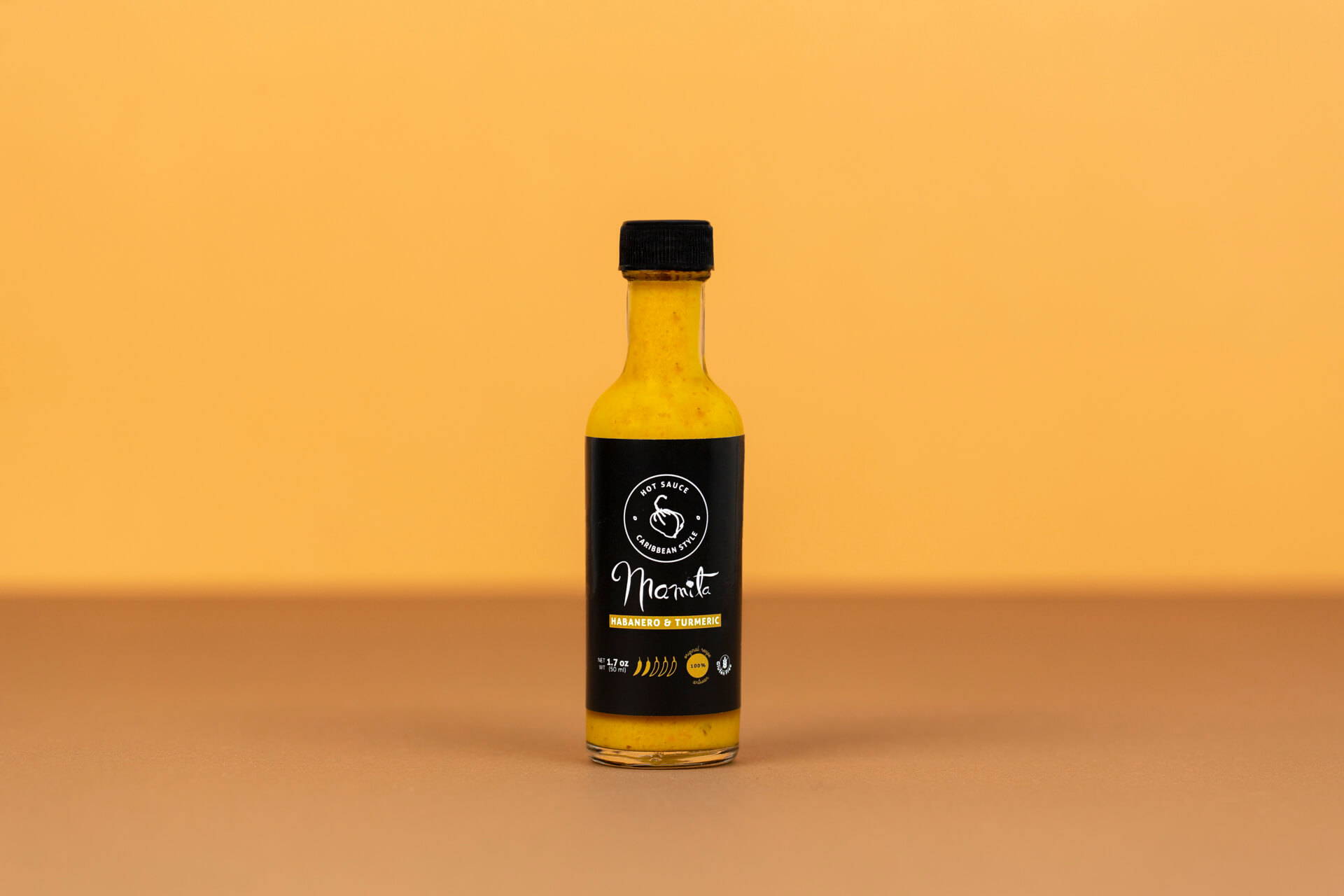 - Made with 100% fresh and natural ingredients, with no artificial color or preservatives. Only vinegar keeps it fresh in your fridge.

- The only hot sauce with the benefits of turmeric and habanero pepper as main ingredients.
- Perfect for cooking or to add it as a final sauce to your meals: pasta, rice, meat, fish, vegetables, fruits, soups, stews, salads, seafood.
- Adds flavor without nullifying the taste of food and without irritating your mouth or stomach.
Gwendolyn Stephenson is a beautiful Panamanian soul. She used to be a model and TV host in Panama, although now her passions have changed. She created a powerful movement around plant based food, that celebrates wholesome natural foods and inspires people to eat natural and feel well.
This delicious hot sauce is a secret family recipe that Gwendolyn and her mom (Mamita) recreated after realizing that her grandfather had forgotten the recipe. They managed to get it right and now they are able to share it with all hot sauce lovers who are looking for a natural and healthy hot sauce.
Watch the video to know more about the story!
"Mamita Hot Sauce is a sauce with feeling. It was born from my mother's love and today we bring years of tradition to your table."
Contains turmeric, which is a natural anti inflammatory

and powerful antioxidant.

Gluten free and vegan friendly.

Does not contain artificial color or preservatives.

Only vinegar keeps it fresh in your fridge.