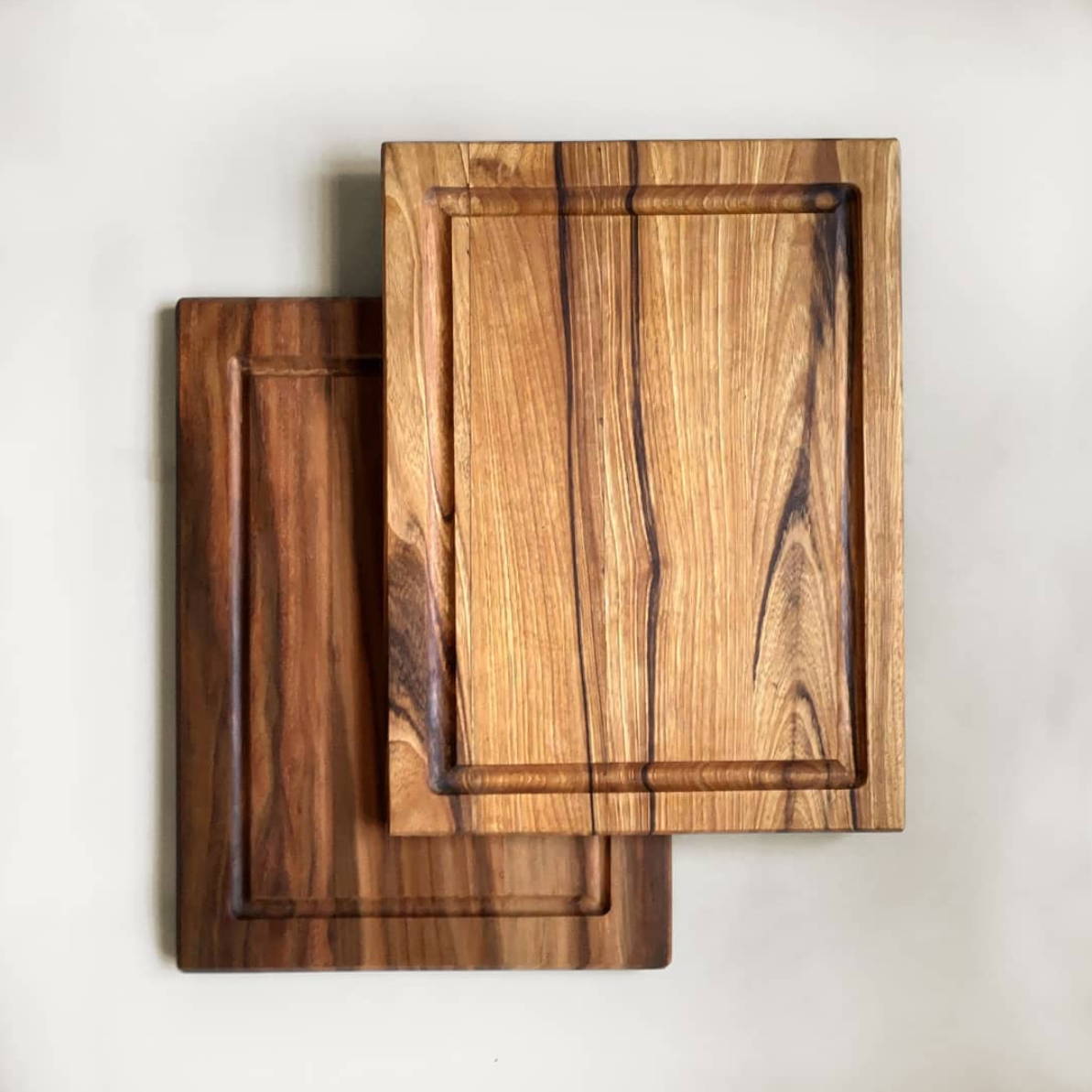 THE ALMA STUDIO is a workshop that seeks to integrate nature's unique elements into thoughtful design. The richness of the natural world directly inspires our process, how we source and how we build. We seek to create designs that are faithful to their origin and add true value to our lives.
Our line of wooden furniture comes from the depths of Lake Bayano in Panamá. We work with the local indigenous community to remove subterranean logs from the 354 km2 of flooded rainforest that would be wasted if not rediscovered. These trees are given new life as they are submerged and felled underwater. The emerging trunk is dimensioned and dried in industrial furnaces. This results in a unique and sustainable building material to create durable furniture that brings our homes to life.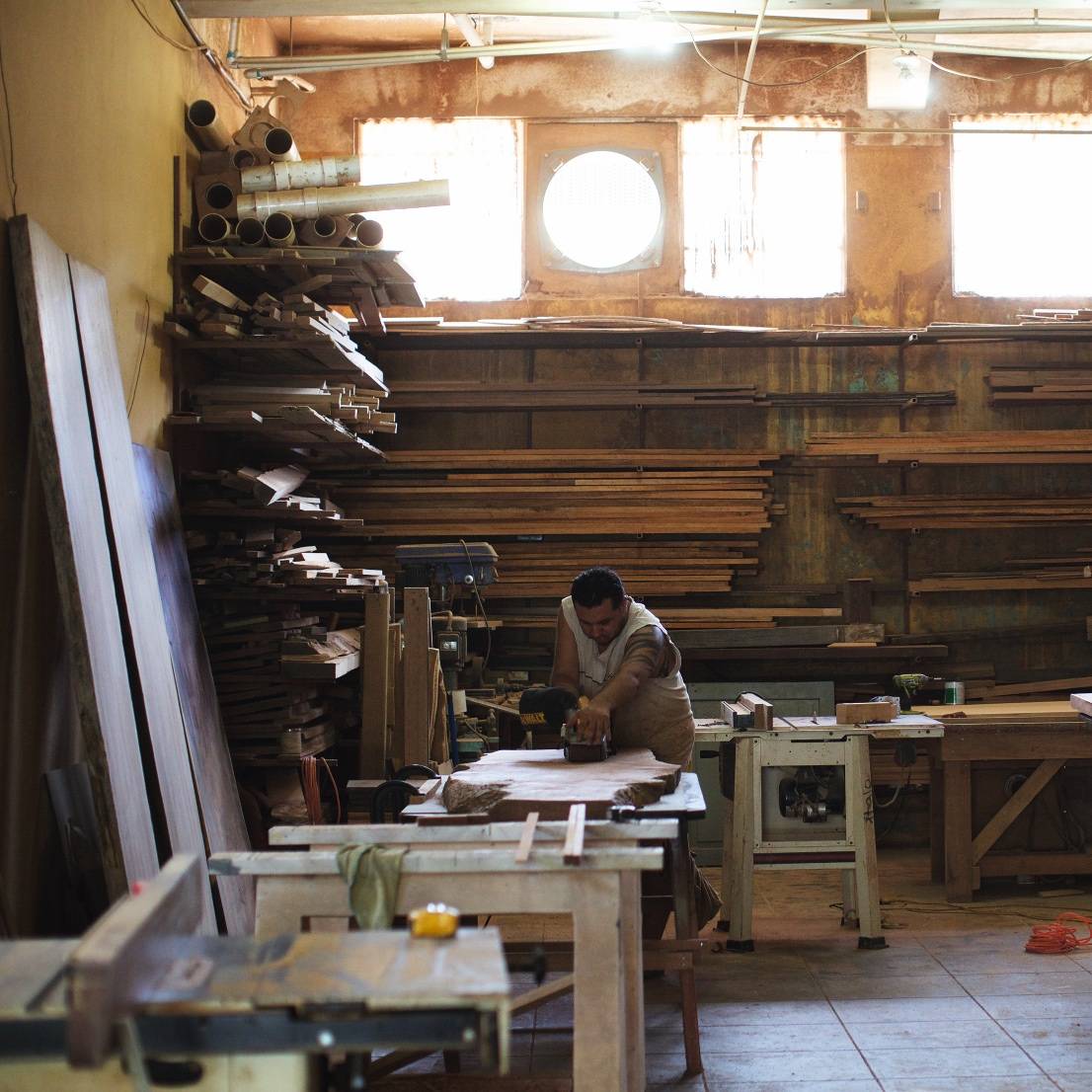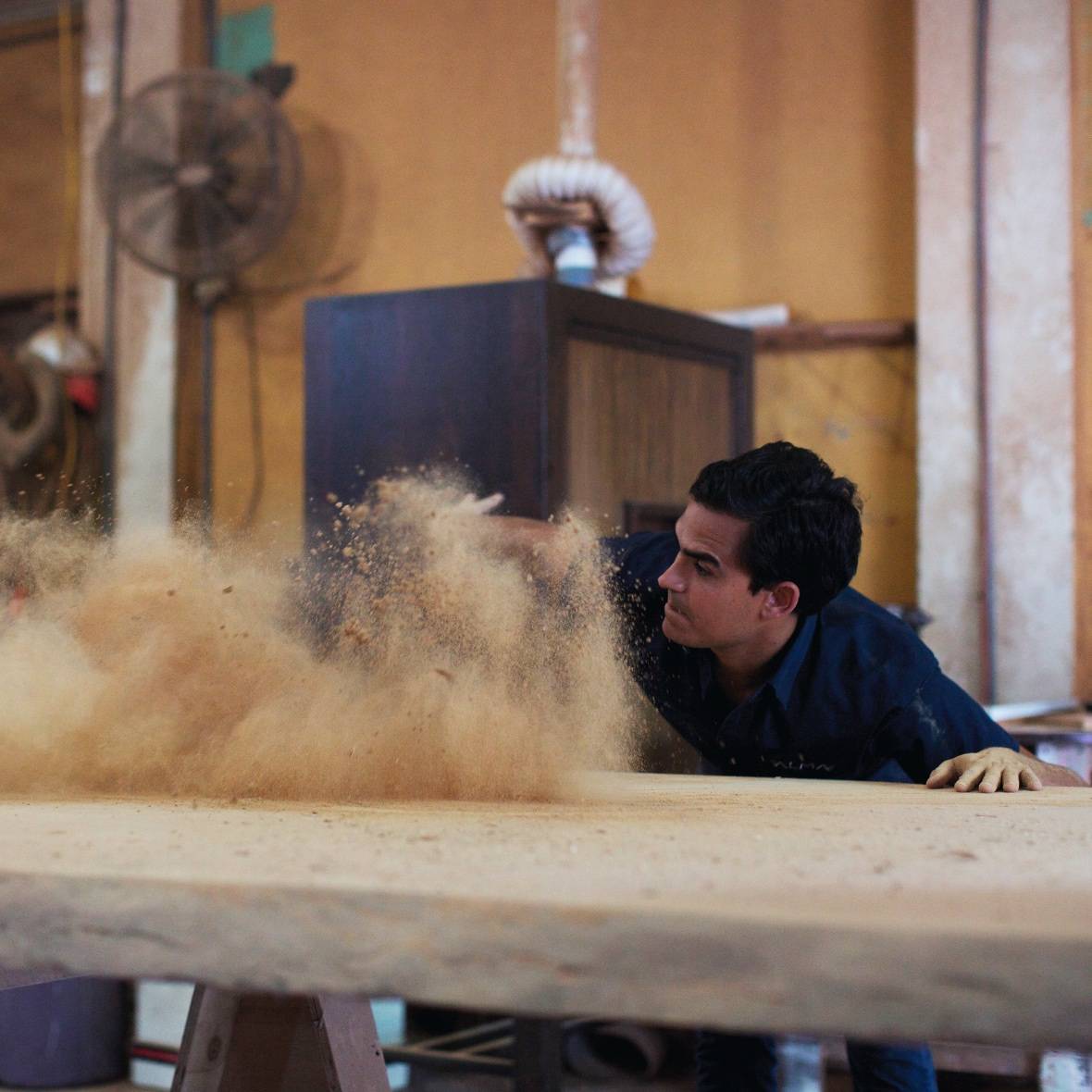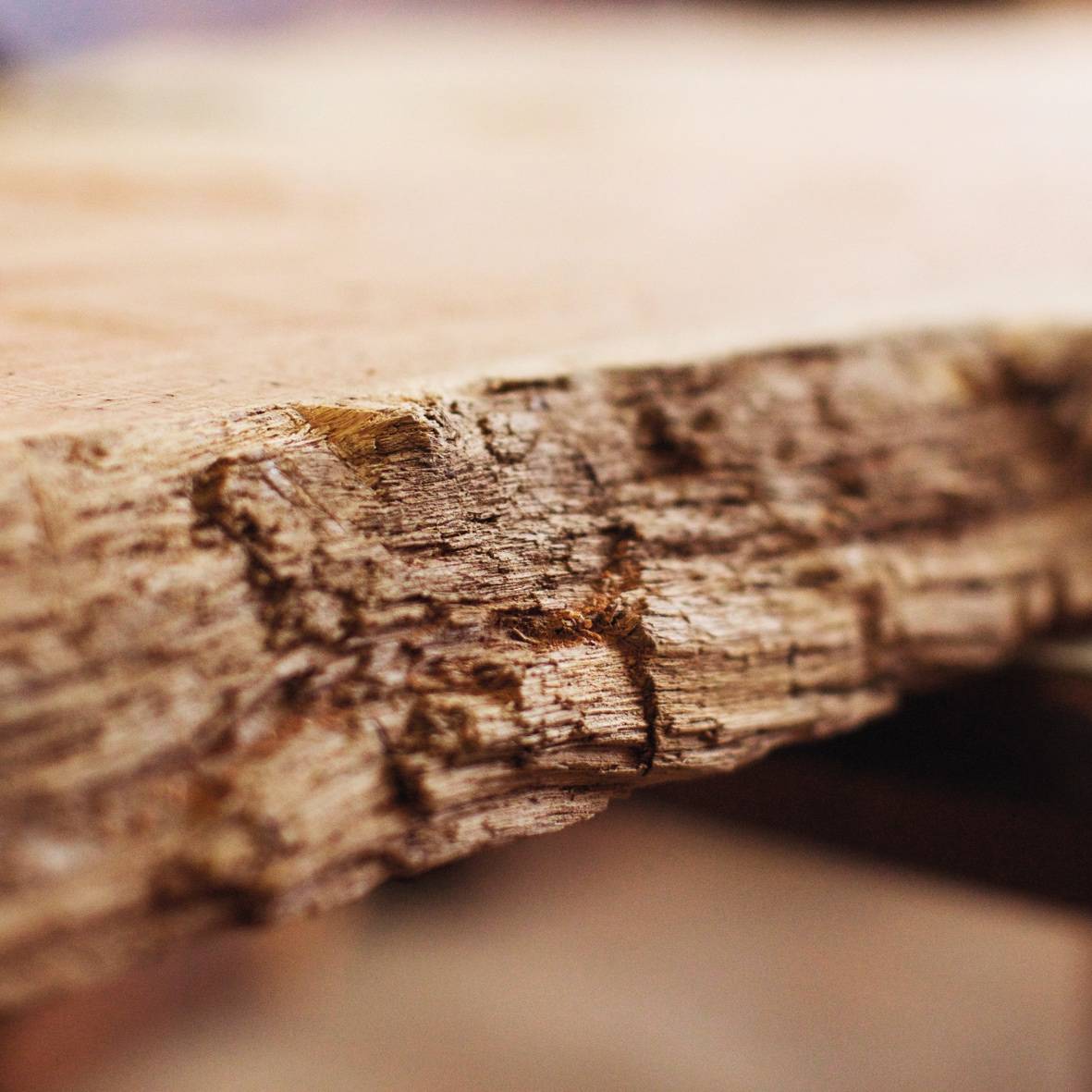 By recovering disused trees, we reduce the need to exploit precious resources on our land. This also provides a safer shipping and water transport route for the local indigenous population and provides a unique construction material with sustainable certification.
Our line of furniture focuses on Live Edge tables, desks, cutting boards, wood floor tiles, and Melbourne style wood walls. We collaborate with architects, interior designers and other artists.
Our work is designed and manufactured by hand in the heart of the Americas in Panama City, Panama.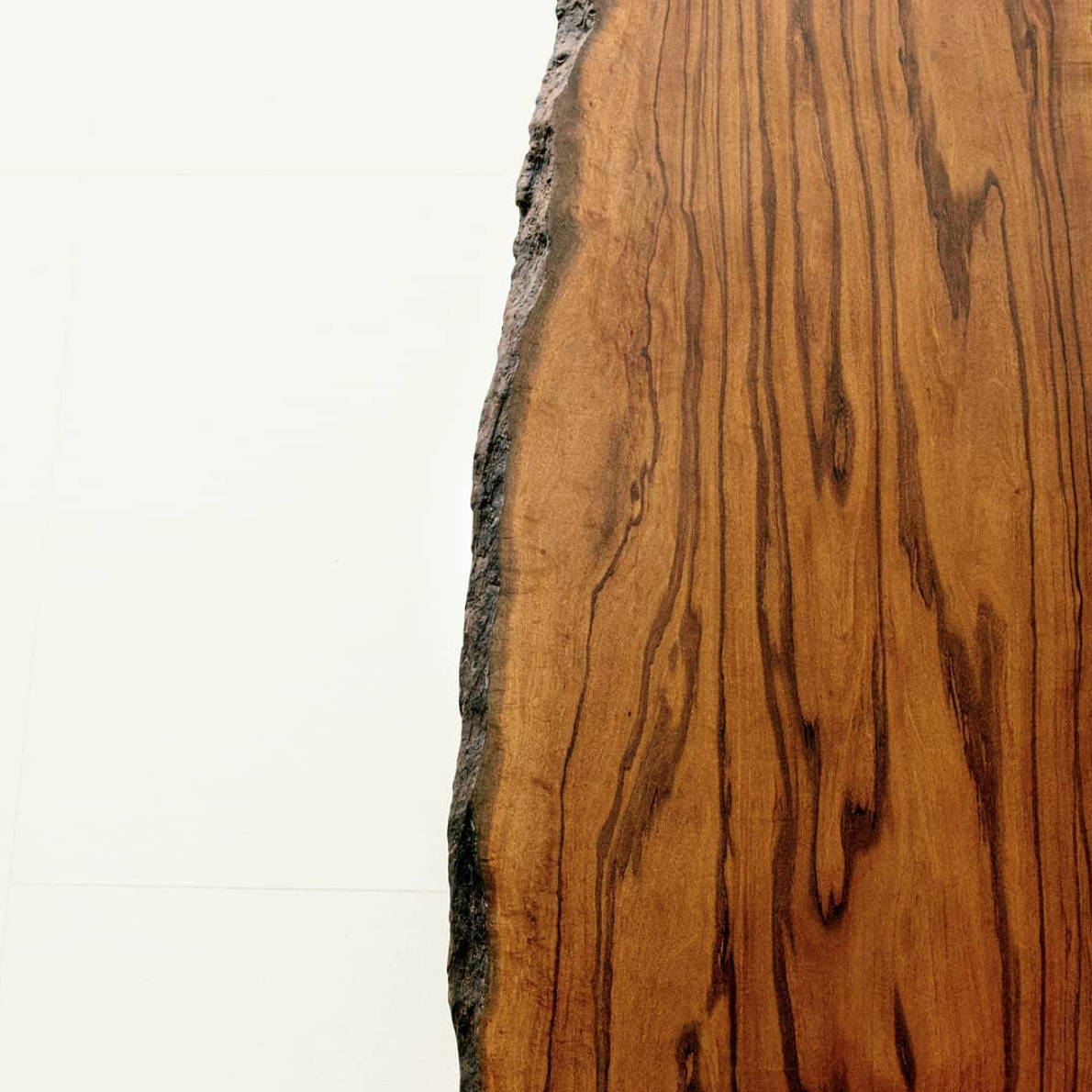 Sustainability requires integrity and honest evaluation at every level. From sourcing natural materials, to labor involved, to the individuals and communities employed and affected, to the business practices implemented, all energy exchanged needs to be supportive, renewable, and capable of

impactful change.
THE ALMA STUDIO works in conjunction with individuals from the local indigenous communities near Lake Bayano. They are professionally trained divers whose skillsets are highly specialized for this type of arbor retrieval.