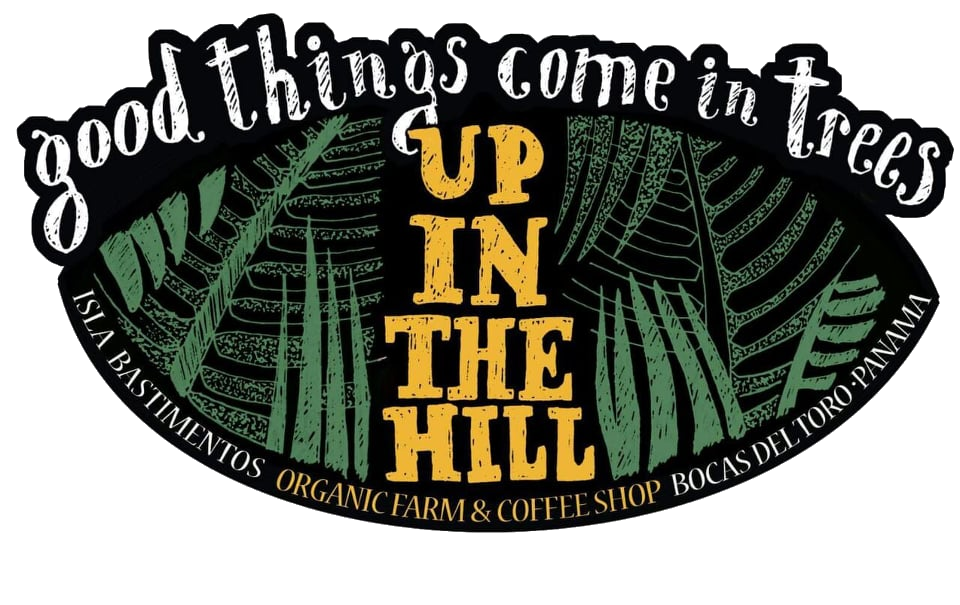 We are a Scottish/Argentinian couple who met here on the beautiful tropical island of Bastimentos, Panama in early 2001. We were working together as volunteers on a project for the protection of leatherback sea turtles.
Together we started our 4 hectare organic farm in late 2002, converting what was mostly cow pasture, with a few coconut palms and laurel trees dotted around, and an old cacao grove, into a permaculture food farm and biodiverse nature sanctuary.
My honors degree at university was in Biosciences & Chemistry, so I have always enjoyed experimenting. Therefore while Javi and a friend got down to building our home, I amused myself making coconut oil and mixing it with herbs and flowers from the beginnings of our garden. The balms and creams came next, all of which without chemicals or preservatives, just simply what I like to call "food for the skin."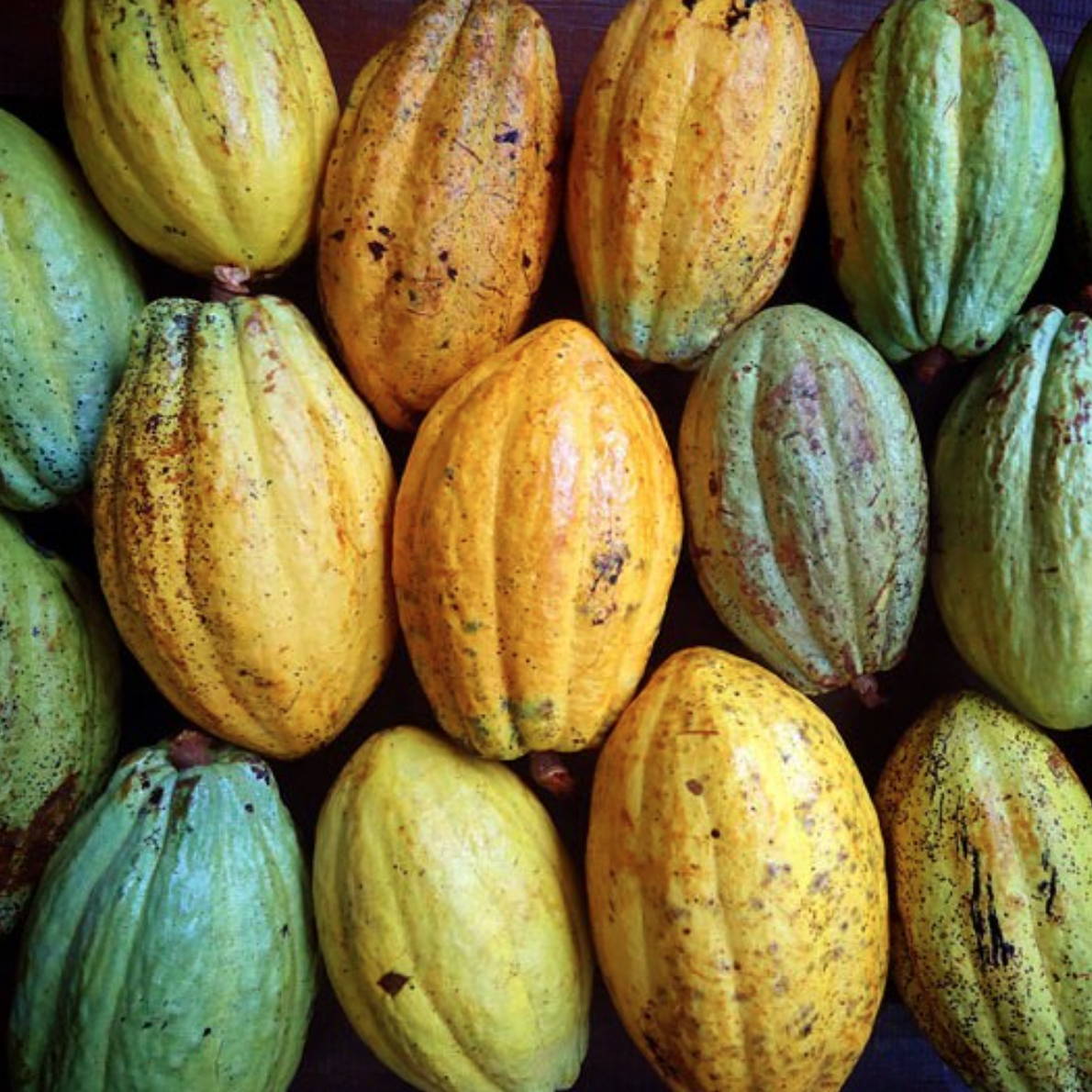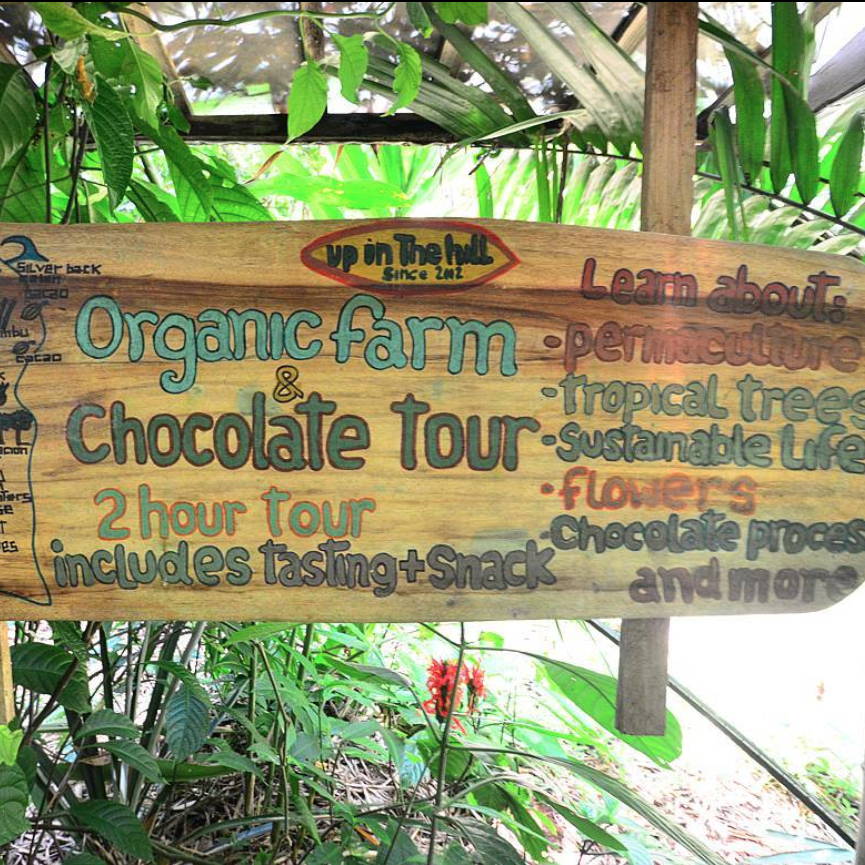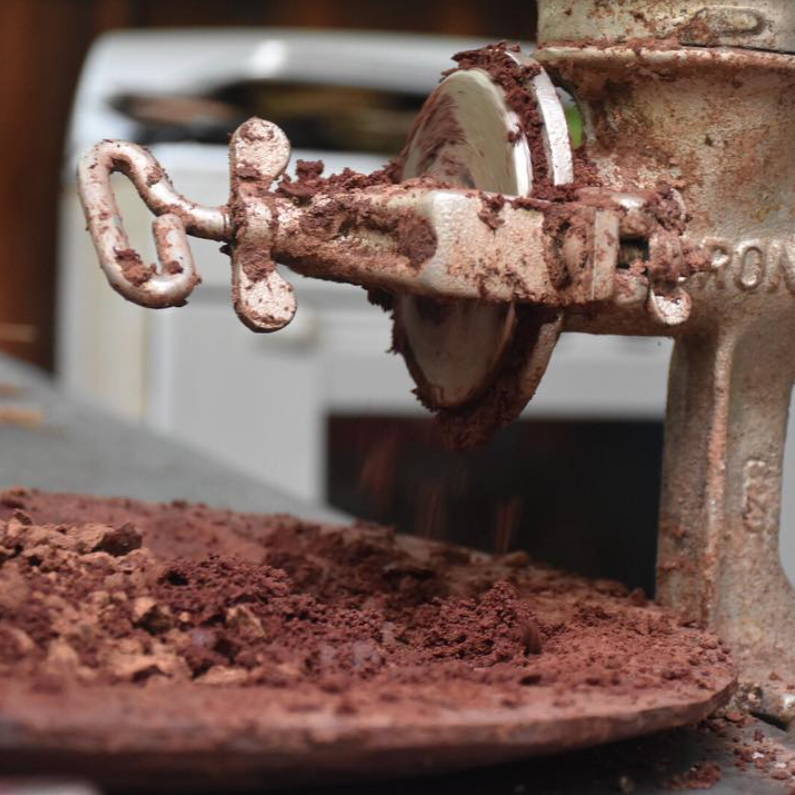 From the fruits of our forest we harvested cacao pods and made small batches of 100% pure cocoa. Our neighbor had shown us the process and from that moment on we were hooked and grateful for an income. Our first son came along in 2005. Selling and distributing became more challenging with wee babe in tow, so the idea came to open our small coffee and gift shop on the deck of our house. Offerings of juices and teas from the garden and a homemade cacao brownie using coconut oil became the start of our family business, Up in the Hill.
To get to us, it's a 20 minute lovely hike in the dry season (or challenging one in the rainy season), straight up from the town of Old Bank, Bastimentos. Since those early days we've grown in family and farm. Two more sons, a forest of trees and four permanent employees. We also now buy in at fair trade prices, dried cacao beans and coconut oil from neighbors and friends.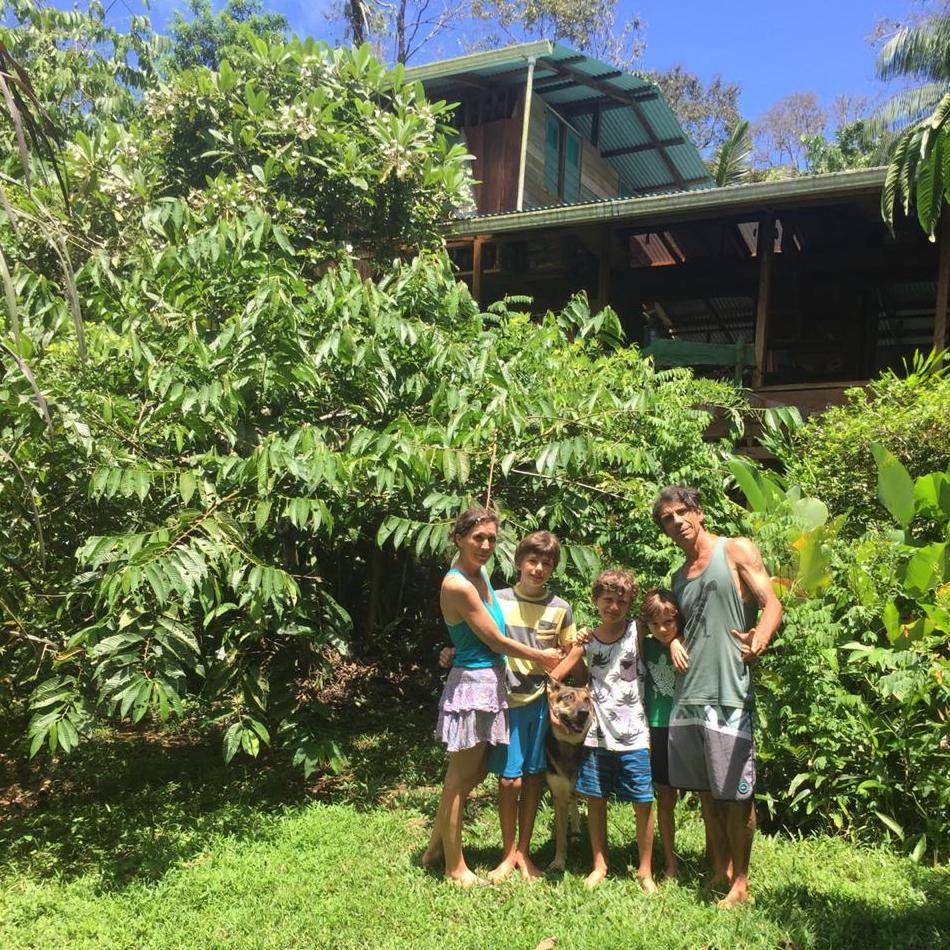 We offer tours round our farm, promoting the benefits of permaculture, sustainable living, recycling and conservation. These tours are also offered to the local schools free of charge.
Our home, family and business being off grid, powered by the sun and watered by the rain is our joint dream come true.